Don't file a claim without us.
Don't file a claim without us.
Firehouse Adjusters is a claims adjusting firm that works on behalf of the homeowner to maximize claim settlements. We handle the entire claim process and fight on your behalf for a fair claim payout. Firehouse Adjusters was founded by and employs firefighters with the skills and experience needed to accurately and efficiently handle your insurance claim. Don't file your claim without us!
Why You Need A Public Adjuster
A public adjuster will seek to maximize the amount of compensation you obtain for your claim. As experts in insurance policy, we know how to trigger specific coverages to maximize your insurance settlement.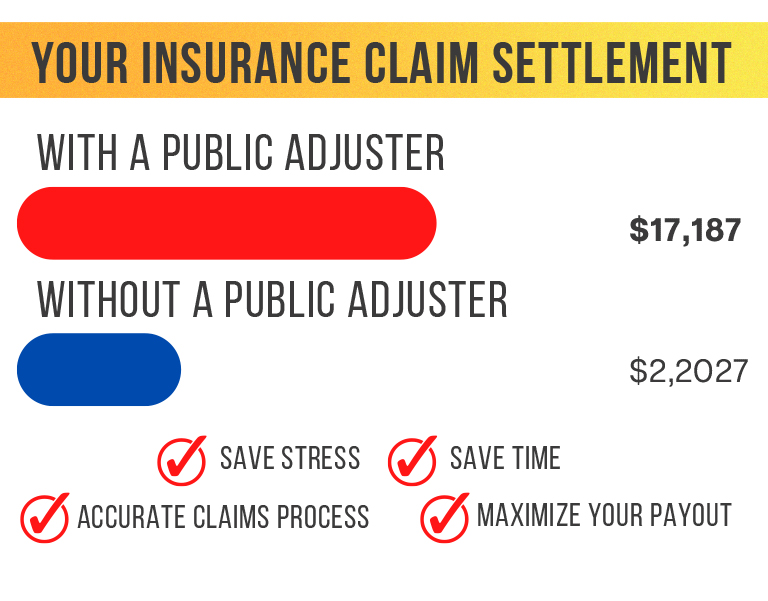 Insurance companies' first interest is their bottom line. This results in underpayments of claims or even downright denials to pay a claim at all. Firehouse Adjusters has provided hundreds of homeowners the expertise needed to have their claims paid fairly. Insurance data shows that using a public adjuster greatly increases your claim payment!
Have You Experienced Any of These Types Of Damages To Your Home?

Our professional adjusters can do a free inspection of your damages to quickly determine how much your insurance settlement should be.
After damage has occurred to your home, our adjuster will come to your home to inspect the damage. We then create a professional estimate of the cost to repair and replace the damage that occurred. This is submitted to your insurance company.
Based on this estimate your insurance company has 90 days to decide if they will pay the amount or deny the claim. We are always prepared for either scenario.
Our adjusters are trained and experienced in the art of negotiating with insurance companies. We hold firm against any attempt to lowball your claim.
The moment you've been waiting for… when you receive an insurance check that can adequately cover the cost of your loss!